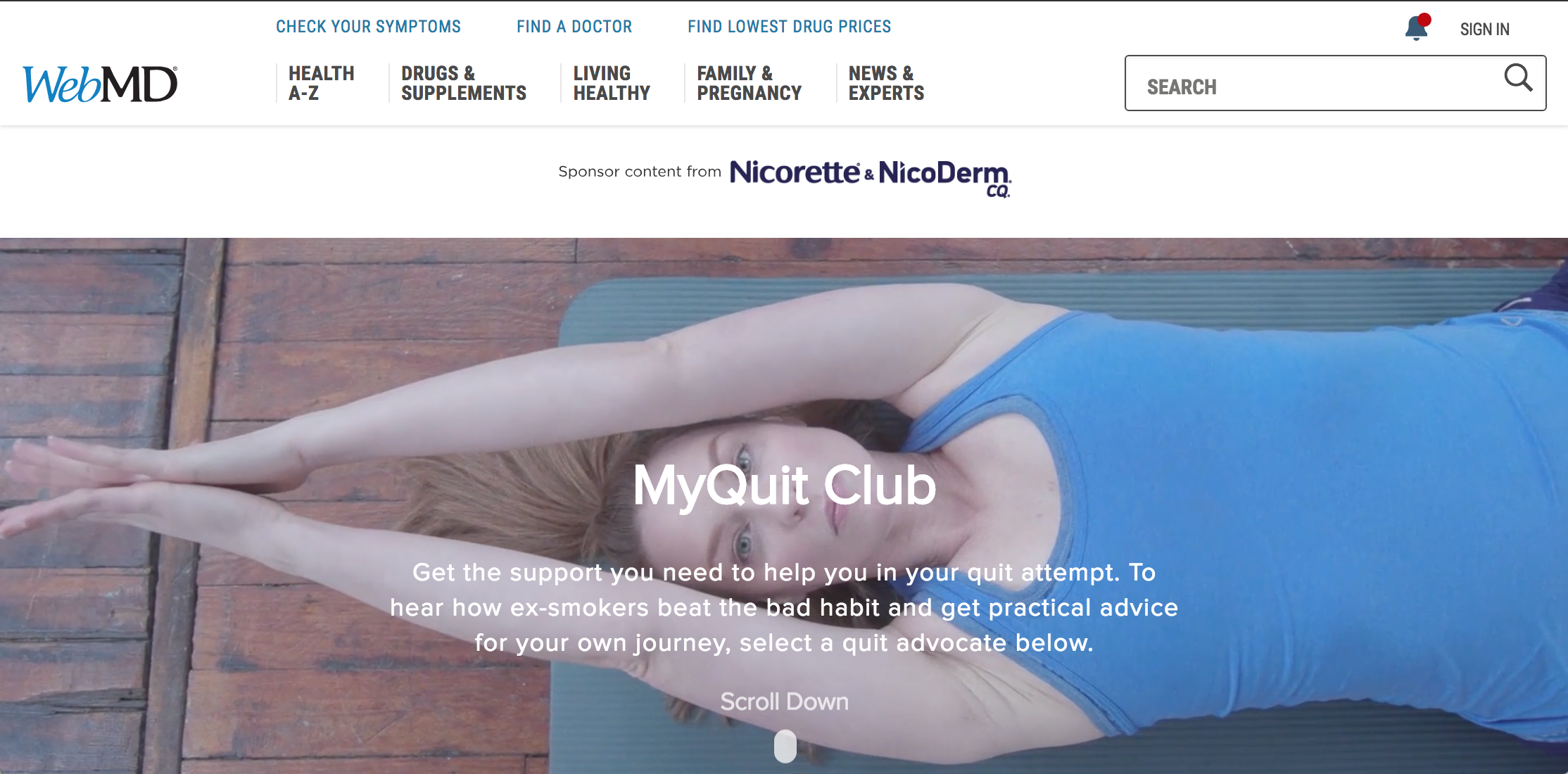 WebMD x Nicorette, MyQuit Club
The Client Objective: WebMD DNA Studios contracted me to create a proposal for their client, Nicorette + NicoDerm for a content experience that would live on WebMD.com and position their smoking cessation products to readers of WebMD.
The Content Strategy: I proposed a hub brimming with helpful service content in multiple multimedia formats to engage readers in visual and written form. The content strategy plan covered a mix of articles, slideshows and video content so smokers and newly-quit addicts could find practical tips at their stage of the quit process.
Production: For the execution phase, I produced nine written pieces of content and developed the copywriting for the microsite.

WebMD x PROcure Infographic
WebMD x PROcure Chatbox UX Copywriting